Want to experience something amazing while staying with us?
We are lucky to have orcas and humpback whales in our region, and in the whale watching safari season we offer daily whale watching tours including transfer from/to our camp.
This is an experience you definitely don't want to miss!
Package deal:
3 nights stay in one of our lodges.
Whale watching safari including transfer.
Self-catering, 24/7 grocery store 100m from camp.
Price : 6.500 NOK / person
(minimum 2 persons)

Season: November-February


We will drive you to the Reisa Valley to a kennel where 16 dogs are waiting for you for a unique trip throughout the deep pine forest of the Reisa Valley. You will have the possibility to stop in the middle of the trip to have a coffee break in a wood heated lavvu. At the end of the trip you will have the chance to feed the dogs and them some attention, they are going to love it!
Price : 2.600 NOK / person
Children up to 10 years 1.800 NOK / person
(minimum 2 persons)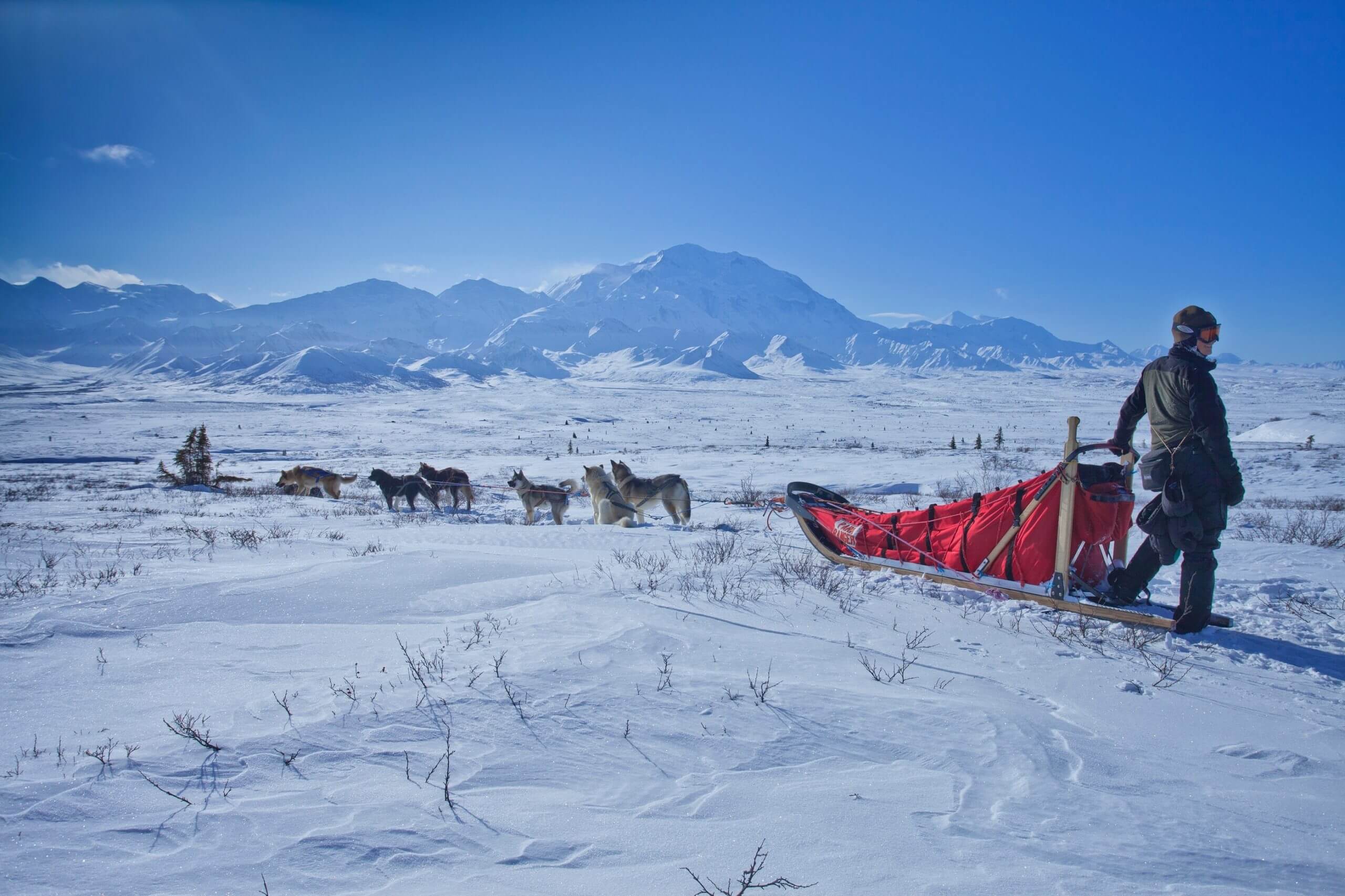 Prepare a good pair of hiking shoes, our guide will bring you to the woods in the surroundings, looking for all kind of wildlife. We will try to meet the hosts of the area : sea eagles, lynx, red foxes and the king of the forest: the moose, one of the biggest mammal.
After a long walk we will stop in the forest and have a coffee break and we will provide a snack over a bonfire.
Period : from 1st October to 15 of March
Price : 1.400 NOK / person
Not suitable for children under 10 years.
This is a unique workshop directed by one of the best Norwegian landscape photographer: Jan R Olsen. After a short introduction to his work, he will bring you to the best sightseeing spots in the area and teach how to photograph landscapes and how to catch properly the northern lights on camera. So don't forget yours !
Price : 2.600 NOK / person
(minimum 4 persons)

Heading to the Nordmanvik Valley, you will have the occasion to do a unique trip between the mountains with 20 kilometers of tracks across the valley. We will stop in the middle of the trip to have a coffee break in a lavvu and grill some sausages or toast some sandwiches over the stove.
We guarantee you a good dose of adrenaline and breathtaking points of view !
Period : Around late december to late march/april, depending on the snow and weather conditions.
Price : 2.600 NOK / person
Longing the Lyngenfjord, our camp is a fantastic place to stay if you want to have the opportunity to fish in sea water and catch cod, catfish and halibut in abundance.

Price for the cabin:
2 pers/2000 NOK / day
3 pers 2400 NOK / day
4 pers 2800 NOK / day
Price for the boat: 1600NOK / day
End-cleaning fee: 800 NOK
Bed-linnen 150 NOK / person
Pickup at Sørkjosen airport 300 NOK / person
NB: Only available from 20 May to 20 September
Bring your own fishing rods and gear.
Ski to Sea Week offers both guided tours by operators with their own guide, but also individual groups. We offer accommodation both WITH and WITHOUT food (breakfast/dinner)depending on the tour.
The season is from 01.03 to 01.05.
Prices per person with accommodation in a double room, breakfast (packed lunch included) and dinner/dessert NOK 1,650 per day.
Price per person with accommodation in a double room in a lodge of 84 m2 with own, fully equipped kitchen is NOK 900 per day.
From 15 September to 15 December we offer discounted «Aurora season» packages with activities on demand. Please send us an email with the duration of your stay and, number of persons to receive prices in this period.
Activities that is possible to book as additional options:
Moose-safari
1.400 NOK / person

Daytrip to Finland
Includes trip, dinner, transport and look for the lady Aurora.
2.600 NOK / person
(minimum 4 persons)
Hunt for Lady Aurora
Guided trip with car.
1.400 NOK / person
(minimum 4 persons)